Obama Calls on Republican Leaders to Withdraw Endorsements of Trump
AUGUST 03, 2016
HEADLINES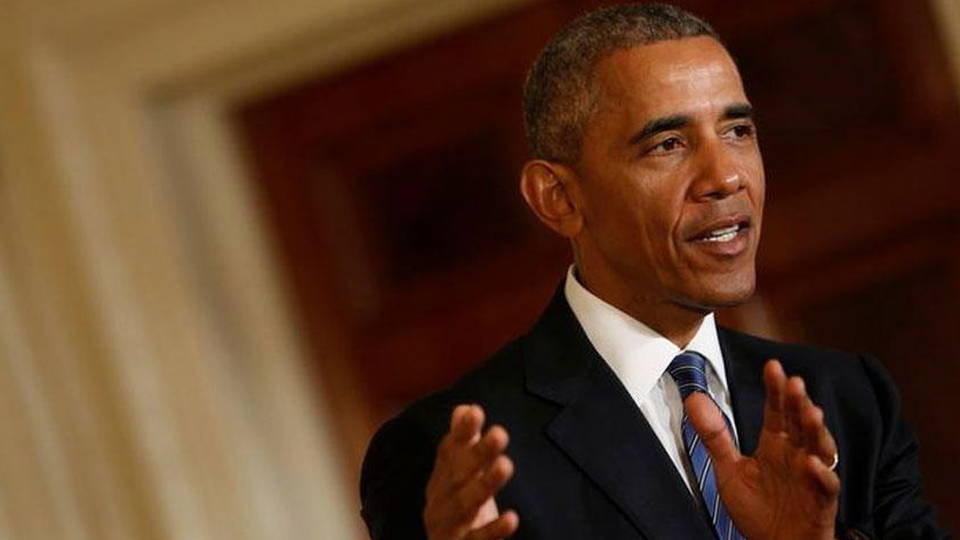 With less than 100 days left before the November election, President Obama offered his strongest criticism of Republican presidential nominee Donald Trump so far, urging Republican leaders to withdraw their endorsements of his candidacy. In his remarks Tuesday, Obama referred to Trump's recent attacks on Khizr and Ghazala Khan, the parents of a U.S. soldier who died in Iraq.
President Barack Obama: "This isn't a situation where you have an episodic gaffe. This is daily and weekly, where they are distancing themselves from statements he's making. There has to be a point at which you say, 'This is not somebody I can support for president the United States, even if he purports to be a member of my party.' And, you know, the fact that that has not yet happened makes some of these denunciations ring hollow."
Donald Trump attacked the Khans after Khizr Khan spoke at the Democratic National Convention in Philadelphia Thursday. Trump suggested in an interview that Ghazala Khan hadn't spoken because, as a Muslim woman, she wasn't allowed to. Ghazala refuted Trump's comments, saying she hadn't spoken because of her grief. This is Ghazala speaking more about her son on MSNBC.
Ghazala Khan: "I was really worried, and I talked to him about all this, that this is a war, and I don't want you to go out or do something stupid, and don't be a hero. Please come back. And go safely. My prayers are with you. And be strong."
To see more from Ghazala Khan in a rare video of Ghazala and Khizr Khan visiting Arlington National Cemetery to visit the grave of their son, a U.S. Army captain, from the HBO documentary "Section 60," go to democracynow.org.