Throughout history, America has always asked the few to protect the many so that the rest of us may live in a free and prosperous society. On Memorial Day, we honor all those who have lost their lives in service to our country, we thank their families for their sacrifice, and we remind our men and women in uniform how much we appreciate their bravery, courage and selfless service.
Honoring America's Fallen Heroes on Memorial Day
Throughout history, America has always asked the few to protect the many so that the rest of us may live in a free and prosperous society. On Memorial Day, we honor all those who have lost their lives in service to our country, we thank their families for their sacrifice, and we remind our men and women in uniform how much we appreciate their bravery, courage and selfless service.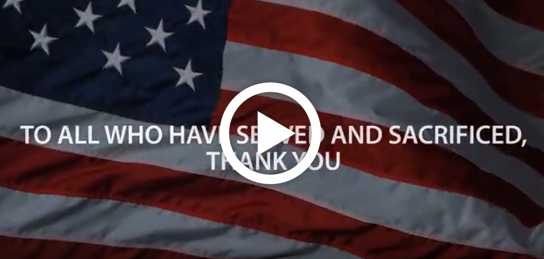 _
Enhancing Accountability & Protecting Whistleblowers at the VA
This month, the U.S. Court of Appeals delivered a stunning ruling effectively overturning the firing of former Phoenix Department of Veterans Affairs (VA) Director Sharon Helman. Helman not only oversaw the VA during the scandal in care which veterans died while waiting on non-existent waiting lists, but she also pleaded guilty to accepting more than $50,000 in gifts from a lobbyist. The decision to send her case back for review was based on a key provision in the Veterans Access, Choice and Accountability Act, which the Court ruled as unconstitutional.
While I strongly disagree with this ruling, it further underscores the urgent need to fully reform our archaic and broken civil service system that has prevented the VA Secretary from removing bad actors, including Sharon Helman and others responsible for the scandal in care in Phoenix and around the country.
Fortunately, we are making progress in Congress. This month, the Senate Veterans Affairs Committee advanced a bill I am proud to cosponsor that would strengthen accountability measures of the Choice Act and expand authority the VA Secretary needs to remove bad actors within the VA. The bill would also strengthen protections for whistleblowers who are committed to the health and well-being of veterans.
America's veterans deserve to have a VA they can trust. This legislation would send a signal that the VA is prioritizing our veterans over the job security of federal bureaucrats. The men and women who have courageously served and sacrificed for this country deserve nothing less.
_
We Need a Strategy to Fight Threats in Cyberspace
Threats to the United States in cyberspace continue to grow in scope and severity. But our nation remains woefully unprepared to address these threats, which will be a defining feature of 21st century warfare.
That was the message the Senate Armed Services Committee heard from witnesses this month, including Commander of U.S. Cyber Command Admiral Mike Rogers, former Director of National IntelligenceJames Clapper, and former CIA Director Michael Hayden. In fact, according to Admiral Rogers, there has been no slowing of Russian or Chinese attacks in cyberspace even as the United States has no policy to defeat or deter these threats.
The committee has been hopeful that after years without any serious effort to develop a cyber-deterrence policy and strategy from the last administration, the new administration promised one within 90 days of the inauguration. But 90 days have come and gone, and no such policy and strategy has been provided. The Senate Armed Services Committee, however, has not stood still. We have adopted more than 50 provisions over the past four years focused on organizing, empowering and enabling the Department of Defense to deter and defend against threats in cyberspace.
The Trump administration is still young. Cogent, coherent policy and strategy take time to develop. But we should be ever mindful that our adversaries are not waiting for us to get our act together. Time is of the essence and we will continue doing everything we can in Congress to advance meaningful policies to protect our nation from threats in cyberspace.
_
_In Case You Missed It This May
Violence Against Protestors at Turkish Embassy: The violent response of Turkish President Erdogan's security detail to peaceful protestors in front of the Turkish Embassy in Washington, D.C. this month was wholly unacceptable and reflective of the government's treatment of the press, ethnic minority groups and political opponents. Following this attack, I called for the dismissal of the Turkish ambassador from the United States, and sent a letter with Senator Dianne Feinstein (D-CA) to President Erdogan urging him to hold his security guards accountable.
President Trump's Defense Budget Request: President Trump's $603 billion defense budget request represents a mere 3 percent increase over President Obama's budget projection for the coming fiscal year. After years of defense budget cuts amid growing threats around the world, this budget request fails to provide our service men and women the necessary resources to restore military readiness, rebuild military capacity, and renew our military advantage with investments in modern capabilities.
Why We Must Support Human Rights: I penned a New York Timesop-ed this month on why the United States must support human rights around the world.
Egypt's Law Imposing Severe Restrictions on NGOs: Egyptian President al-Sisi's decision to ratify draconian legislation restricting the work of nongovernmental organizations is the latest sign of a growing crackdown on human rights and peaceful dissent in Egypt. With this law in place, Congress should strengthen democratic benchmarks and human rights conditions on U.S. assistance for Egypt.
Lowering Prescription Drug Costs: I sent a letter to Office of Management and Budget Director Mick Mulvaney this month urging him to use existing executive authority to lower prescription drug costs, including by certifying the importation of prescription drugs from Canada. I also reintroduced bipartisan and bicameral legislation that takes the first step in addressing skyrocketing prescription drug prices by providing transparency of pharmaceutical corporations that plan to significantly increase drug prices.
Combatting Veterans Suicide & Preventing Overmedication: Early this month, I introduced bipartisan legislation with Senators Tammy Baldwin (D-WI), Jerry Moran (R-KS) and others, combating veteran suicide and overmedication of drugsgained further momentum when Representatives Mike Coffman (R-CO) and Seth Moulton (D-MA) introduced companion legislation in the House of Representatives. The bill would direct the VA to conduct an independent study on the deaths of all veterans being treated at the VA who died by suicide or from a drug overdose, such as opioid pain killers, in the last five years in order to understand the key causes of veteran suicide. This legislation would also direct the VA to increase veterans' access to mental health counselors.
Opposition to U.S. Trade Representative Nominee Lighthizer: This month, I joined Senator Ben Sasse (R-NE) inopposing President Trump's nominee to be U.S. Trade Representative. During the confirmation process, Mr. Lighthizer failed to reassure us that he understands the North American Free Trade Agreement's (NAFTA) positive economic benefits to the State of Arizona and the nation.
Senate Passes Bill to Complete White Mountain Apache Tribe Water Settlement: The Senate this month passed my bill with Senator Flake that would fully implement the White Mountain Apache Tribe Water Settlement. This legislation paves the way for the completion of the Miner Flat Dam and Reservoir, which are key to protecting the Tribe's water supply.
National Park Service Proposal to Address Unmanageable Bison Herd at Grand Canyon National Park: I applauded the National Park Service's proposal this month to reduce the overpopulated bison herd by allowing lethal culling with skilled volunteer hunters. I have long believed that enlisting the help of state-licensed volunteer hunters would be a commonsense way to solve the Grand Canyon's bison problem.
Reauthorizing Fire & Emergency Response Grants: I was gratified that the Senate Homeland Security and Governmental Affairs Committee this month passed my legislation that would reauthorize grant programs ensuring our nation's more than one million fire and emergency services personnel continue to have access to the necessary training, equipment and staffing as first responder missions increase.
Addressing Border Patrol Staffing Shortages on Southern Border: I was also pleased that the Senate Homeland Security and Governmental Affairs Committee passed my Boots on the Border Act, which would help address hiring shortfalls at Customs and Border Protection (CBP) by waiving onerous and duplicative CBP polygraph hiring requirements for applicants with qualifying law enforcement or military backgrounds.
Passing of Pete Garcia: I was saddened to learn of the passing of Pete Garcia, a true leader in Arizona's Hispanic community. Pete served as the President and CEO of Chicanos Por Las Causa for nearly 25 years and worked for a multitude of coalitions and organizations in support of Latinos. Through his work, Pete brought comfort to those in need and empowered countless individuals to realize their full potential.
–
Event Spotlight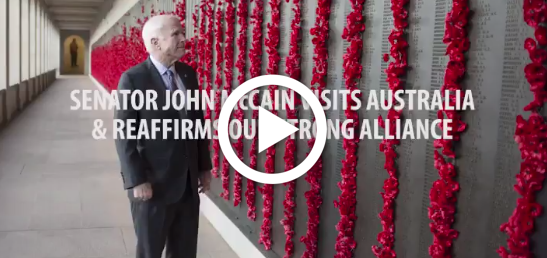 I was deeply honored to visit Australia this week to reaffirm the strong alliance between our two great nations.
–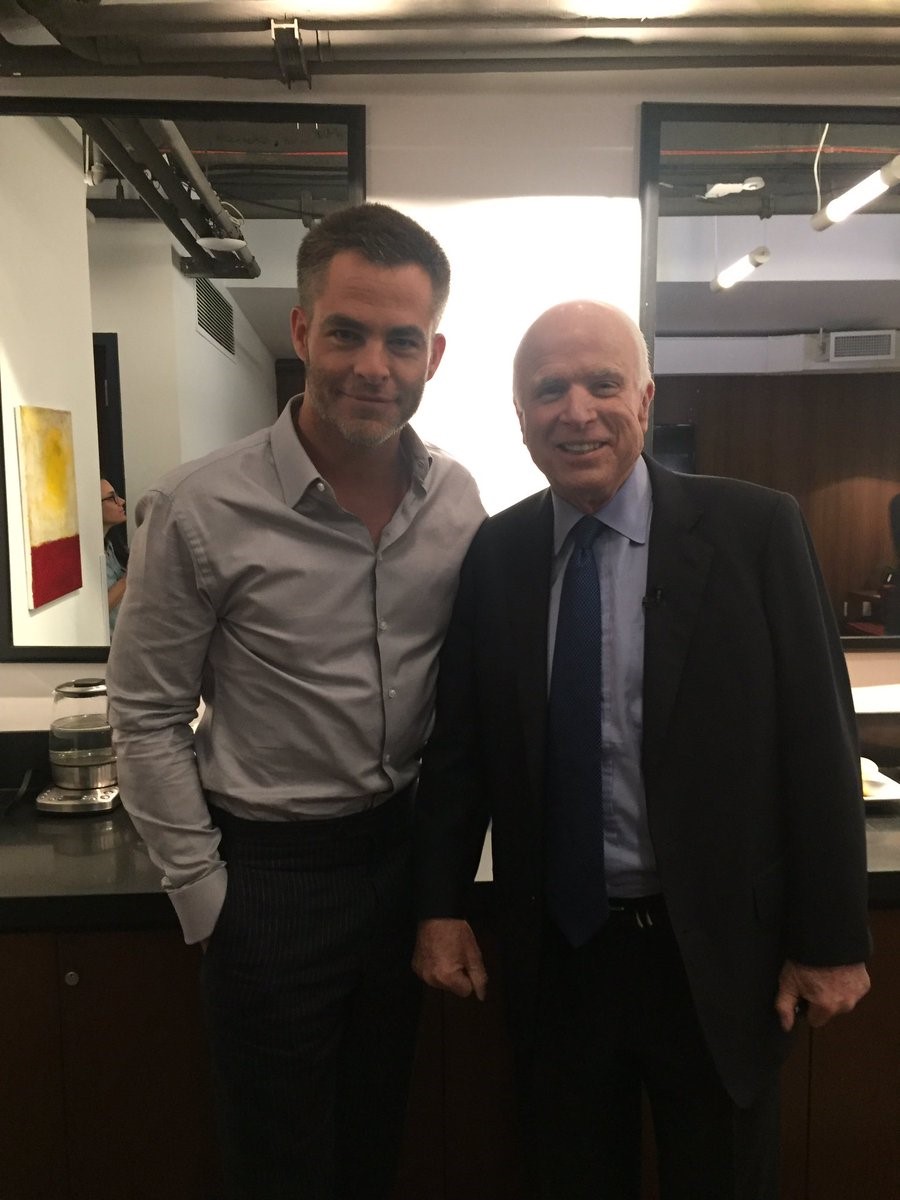 I had a great time joining "Late Night with Seth Meyers" along with "Wonder Woman" star Chris Pine!
–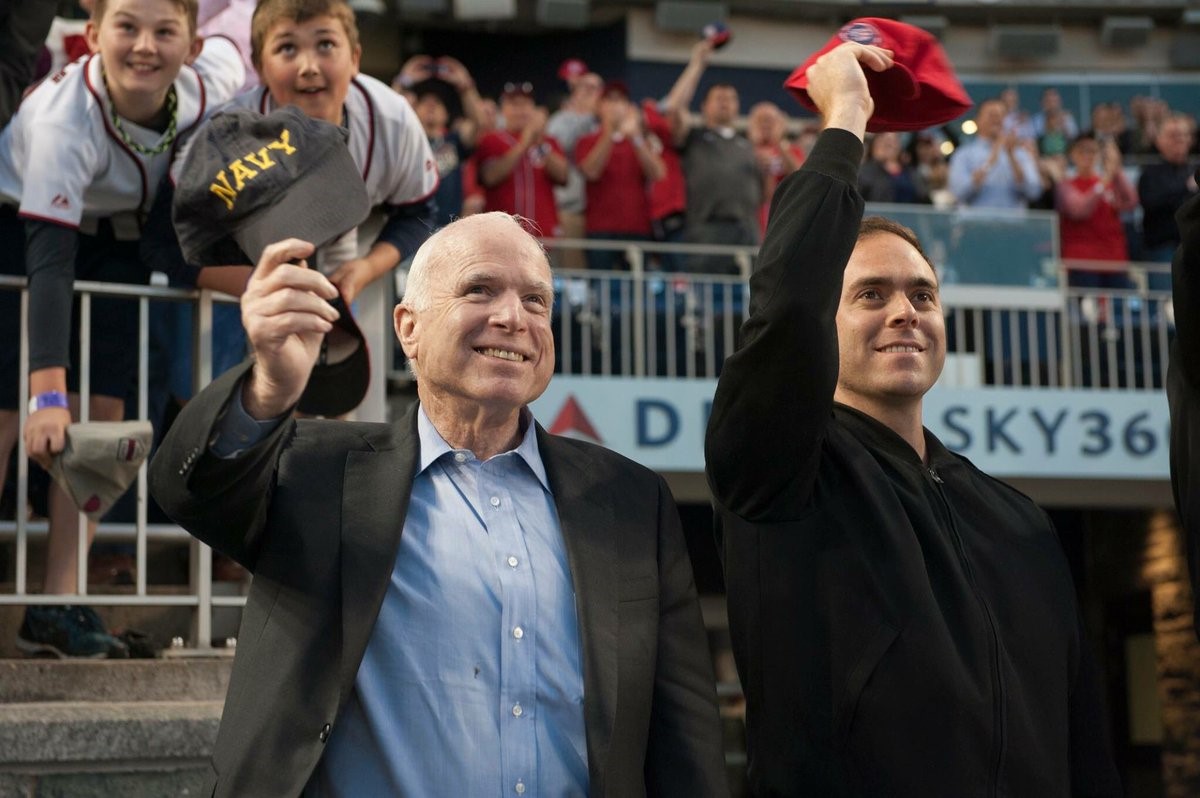 I joined Nationals Park in saluting our men and women of the United States Navy at a recent Diamondbacks vs. Nationals game in D.C.
–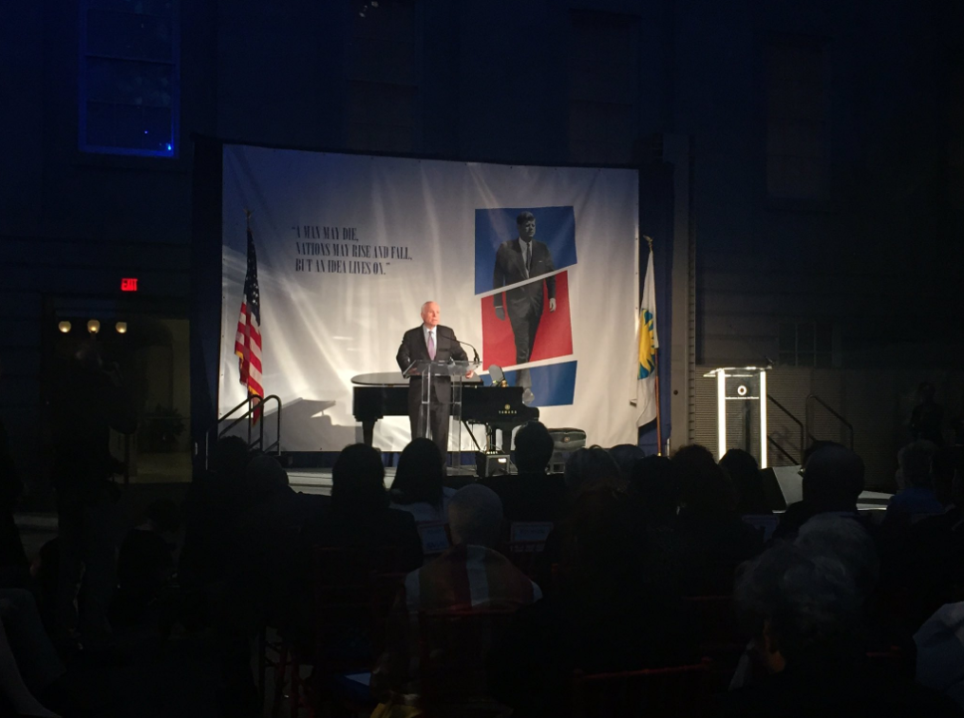 I was honored to be a part of John F. Kennedy's Centennial celebrationfor the opening of the "American Visionary: John F. Kennedy's Life and Times" exhibit at the Smithsonian American Art Museum.
–
Social Media Spotlight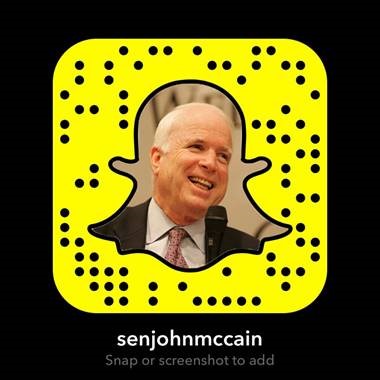 For updates on my work on Capitol Hill, add me on SnapChat by snapping a picture of the icon below. You can also follow me on Twitter,Facebook and Instagram.
–